The Steam Expo is an exciting way for students in the area to learn about science, technology, engineering, art and math. It is put on by the Alexandria Area High School, and we have consistently had a spot since it started in 2014.  There are hands on demonstrations for kids of all ages. Our team does a demonstration, interacts with visitors, and share with them the excitement of STEM.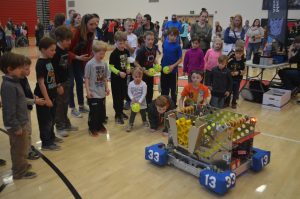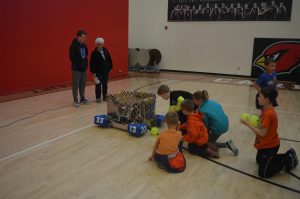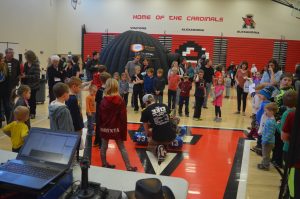 Elementary Visits give us the chance to show younger children what they can do within STEM. We bring an activity for them to work on, to excite their minds. We also give them a break from learning from the teacher, which can be helpful in keeping their interest. We have presented to more than 3,000 students within the last 5 years.
Last summer (2019) we organized and ran 6 STEM summer camps. During the 4 day camps we used FLL (FIRST Lego League) and FTC (FIRST Tech Challenge) robot kits to teach students about designing building and programming robots. These camps were able provide 36 different students with hands on STEM application, and are excited to set up more camps during the summer of 2020.
We have organized 6 summer camps for elementary aged students that will begin the summer of 2019. In these four day camps we will use FLL (FIRST Lego League) and FTC (FIRST Tech Challenge) robot kits to teach students about designing building and programming robots, with other activities to help teach about real life STEM application. These camps will be able to benefit up to 180 students in our community!
The high school Club Fair is our main way of recruiting our team for the school year.
In 2018 we invited two visitors from the ESL (English as a Second Language) program to visit some of our practices, and even join us at the week zero celebration. They gave us great ideas for our design, helped us build the robot, and in return learned new English in a fun and exciting way.
We always want to walk in our high school homecoming parade! It shows school spirit, and helps us interact with more people in our community.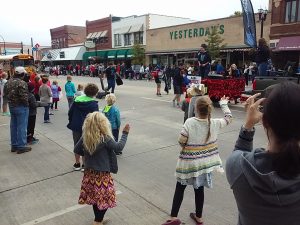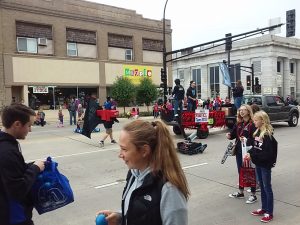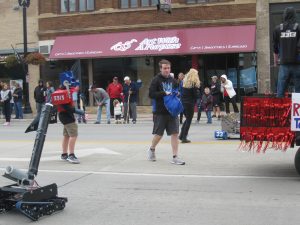 Business Tours/Demos: Most of our sponsors are industrial businesses here in Alexandria, and a great way for us to show them our progress is to do a demo! Our students have toured Massman LLC, Aagard, Brenton Engineering, and Alexandria Industries. Its a great learning experience for our students interested in those fields.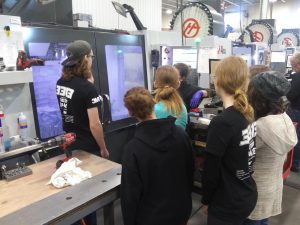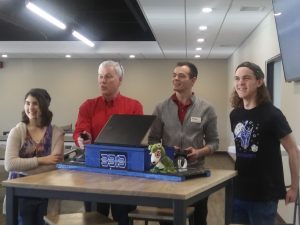 "Empty Bowls" is a fundraiser done by students to raise money for local food shelves and programs such as United Way, Meals With Care, and the Outreach Food Shelf here in Alexandria. During the fundraiser, our team helps serve chili, while also doing a demonstration with our robot.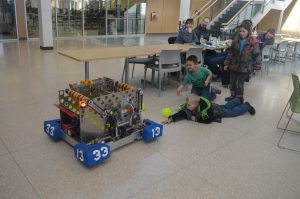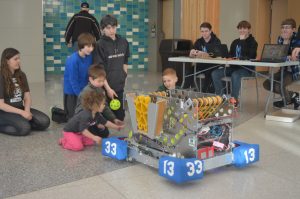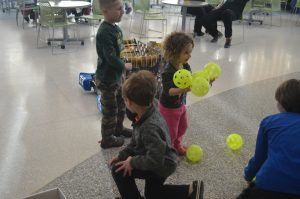 We also try to work outside of our community in as many ways as we can. In 2018 we ventured all the way to Chicago, IL to the PMMI Pack Expo with 7 other teams from around the country. We were the only Minnesotan team in attendance, along with 50,000 employees from 2,500+ packaging and machinery companies throughout World. One of our seniors quoted it as giving them, "The opportunity to be with several thousands of the best minds int he packaging industry." We are currently working with Massman Automation Designs and PMMI to attend this expo again in 2020!